Mineral Range Locomotive House
During this past May's filed mapping activities we discovered the remains of the Mineral Range's Mass enginehouse. This sat to the east of the southwest leg of the wye between the South Range branch and the Mass Mine branch. These images are in a low vegetation time of the year and it can still be very hard to see:
Another view of the corner supports: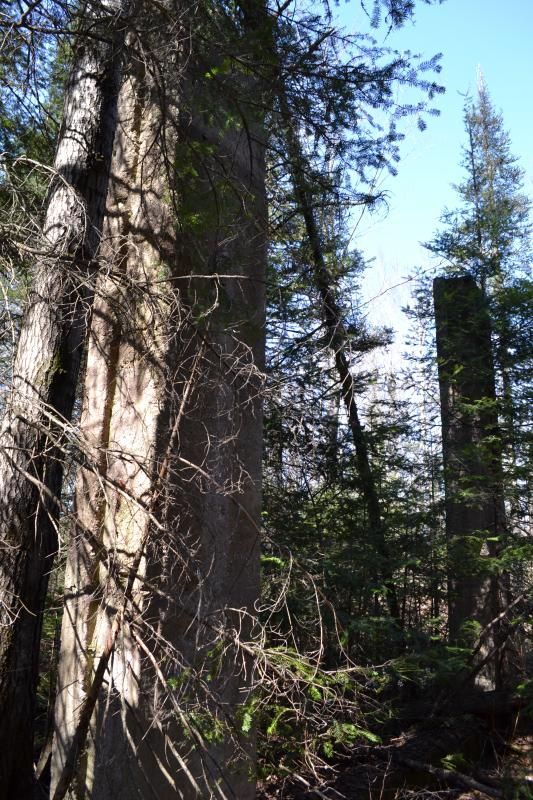 Service pit filled with water:
This was the second roundhouse at Mass, the first having burned in 1912. It was a two stall wooded affair with some cement supports.
Cheers,
Mark Worrall