Well...a work transfer has taken me out of Southeast Michigan and down to Nashville, Tennessee. And while I will really miss shooting LSRC and CSX trains on the Saginaw, Plymouth and Toledo Terminal subdivisions, I am looking forward to finding all new photo spots on the Nashville, Nashville Terminal and Chattanooga subdivisions.
Unknown train preparing to depart south from Nashville's Kayne Ave Yard.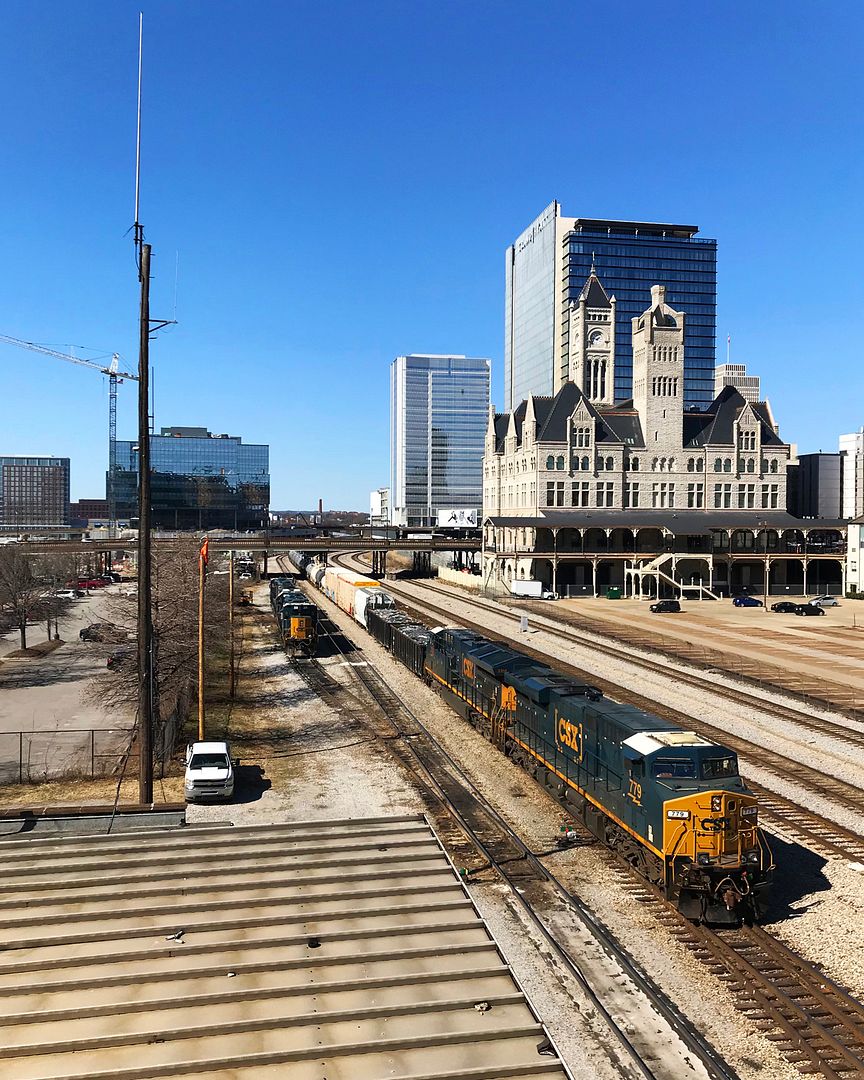 Taken from the Demonbreun St overpass, which is just a block from the office where I work!
Pete (PSK nowhere near CC70.4)