I received my 2020 Martin HD-28 1935 Sunburst Finish on December 11, 2020. The "1935" designation describes the year 1935 Martin sunburst finish pattern. Although I've had several HD-28s over the years, this is my first-ever Martin Sunburst in any model and I'm very pleased with its appearance!
Craftsmanship:
Craftsmanship is flawless but some polish was left around portions of the bridge/top interface and around the fingerboard/top interface. Also, there's a bit of polish on the inner edges of the soundhole. All this is moot as a damp cloth and a bit of rubbing will quickly remove this residue.
Setup:
As perfect a setup as can be had given its factory-installed Martin Authentic medium-gauge strings. I can dig in quite hard and it stays clean without buzzing.
Tone:
Given its reimagined-model feature of forward-shifted, scalloped bracing, this probably sounds better than any of the previous six HD-28s I've owned, and they were all wonderful sounding. This Sunburst has clean fundamentals without any underlying "boing/sproing" overtones that can accompany some fundamentals. The notes and chords blossom into glorious rosewood overtones and when you give this ax a good hit with a flat pick, the whole guitar vibrates with chest-thumping goodness!
This is a keeper Martin HD-28 and I love its sunburst finish for being different than the others I've had.
Thanks For Looking In & Your Comments Are Welcome!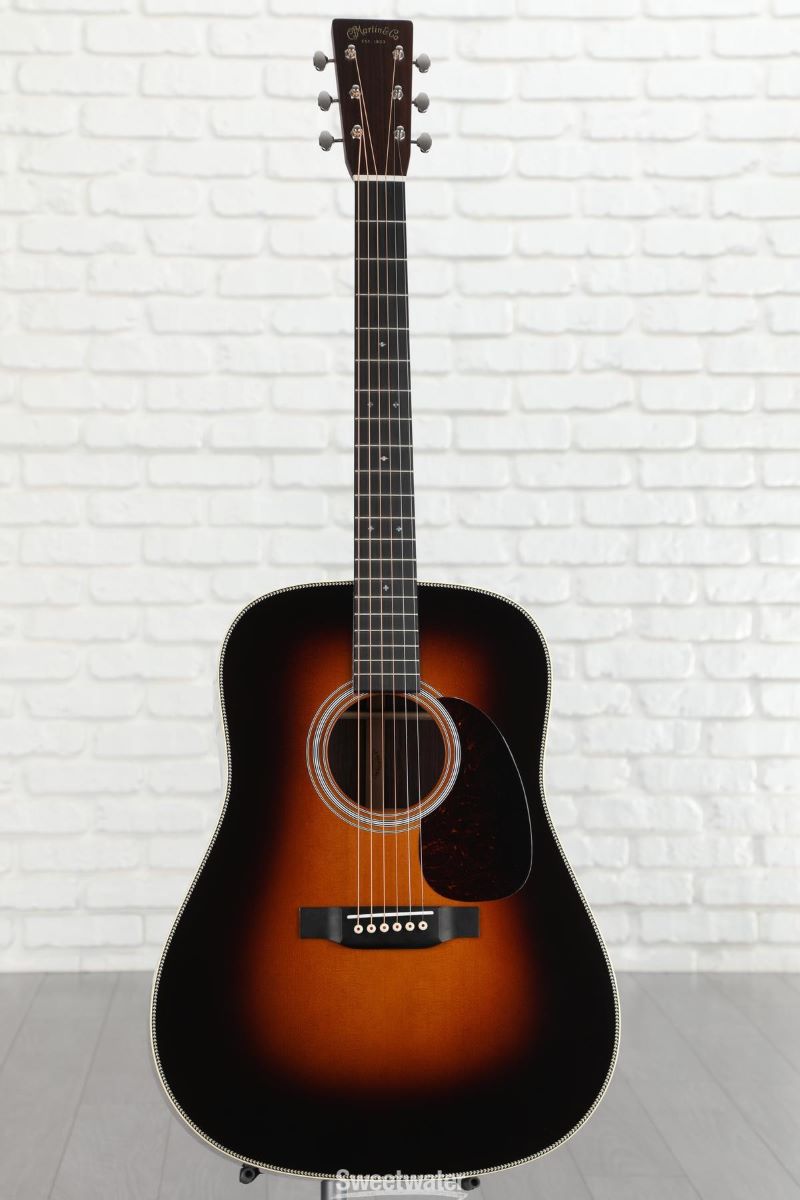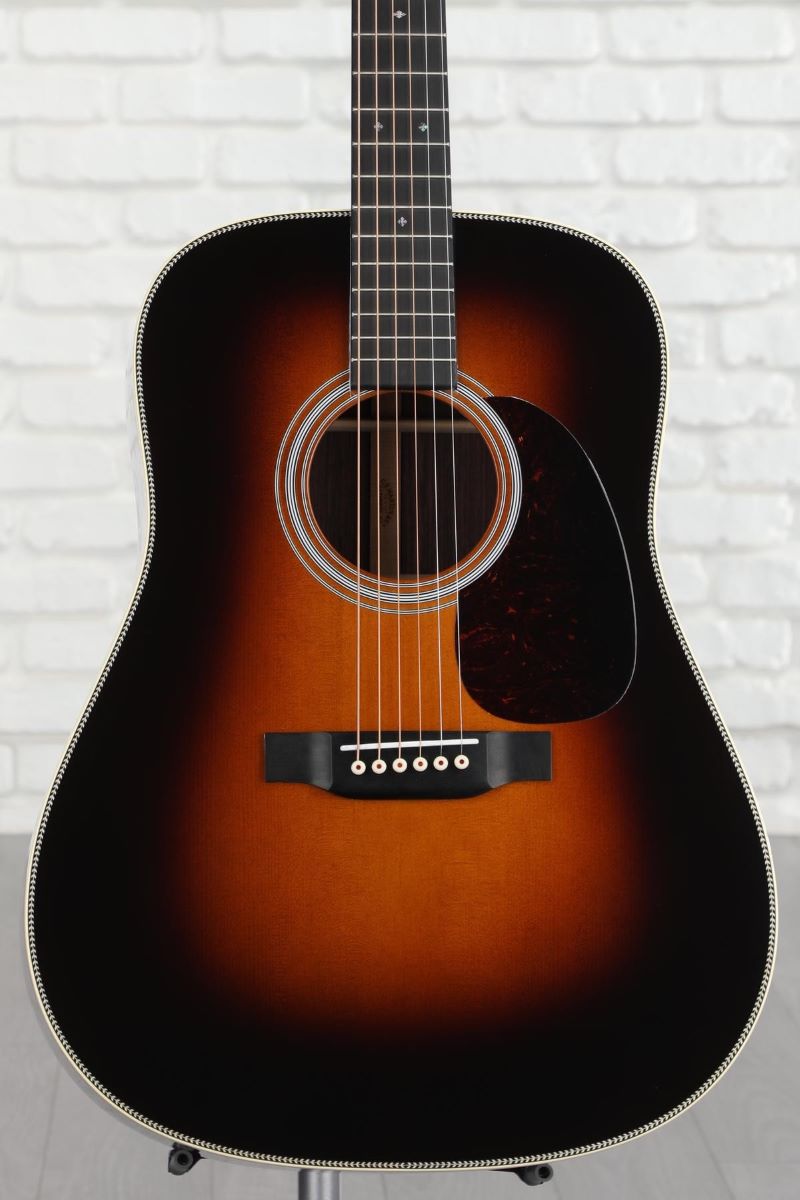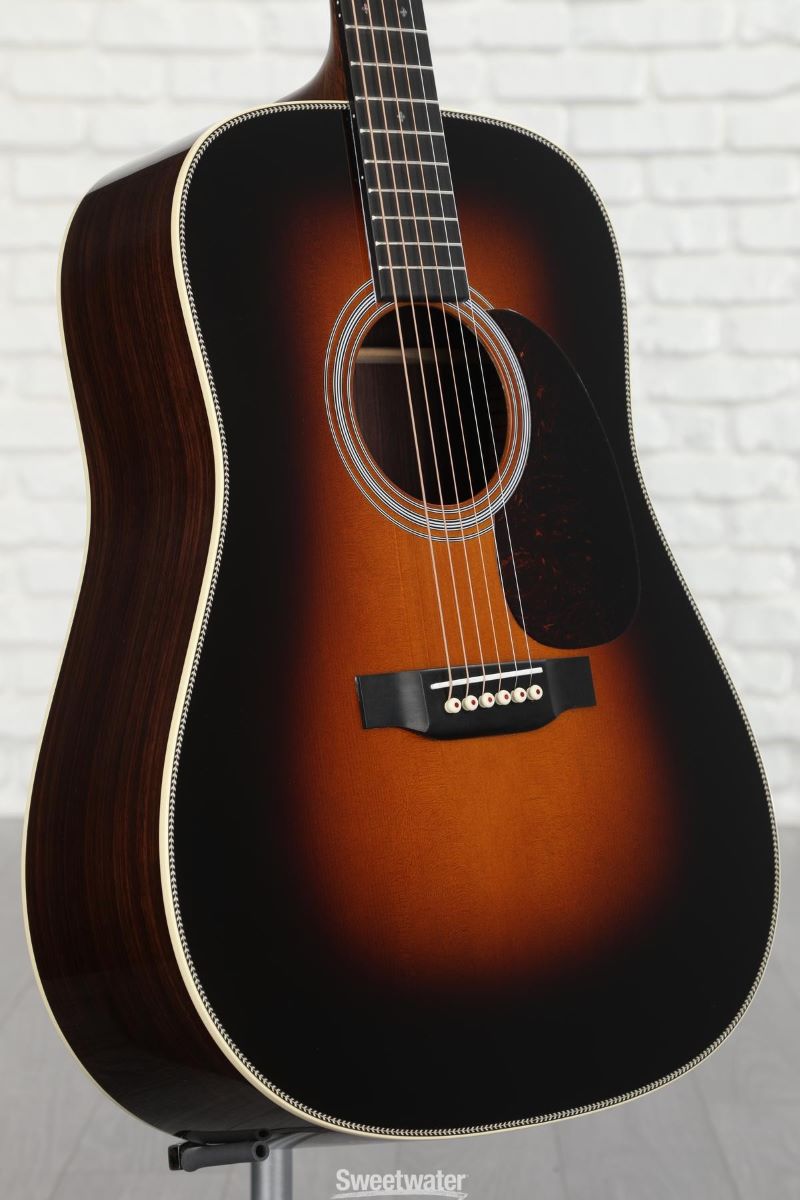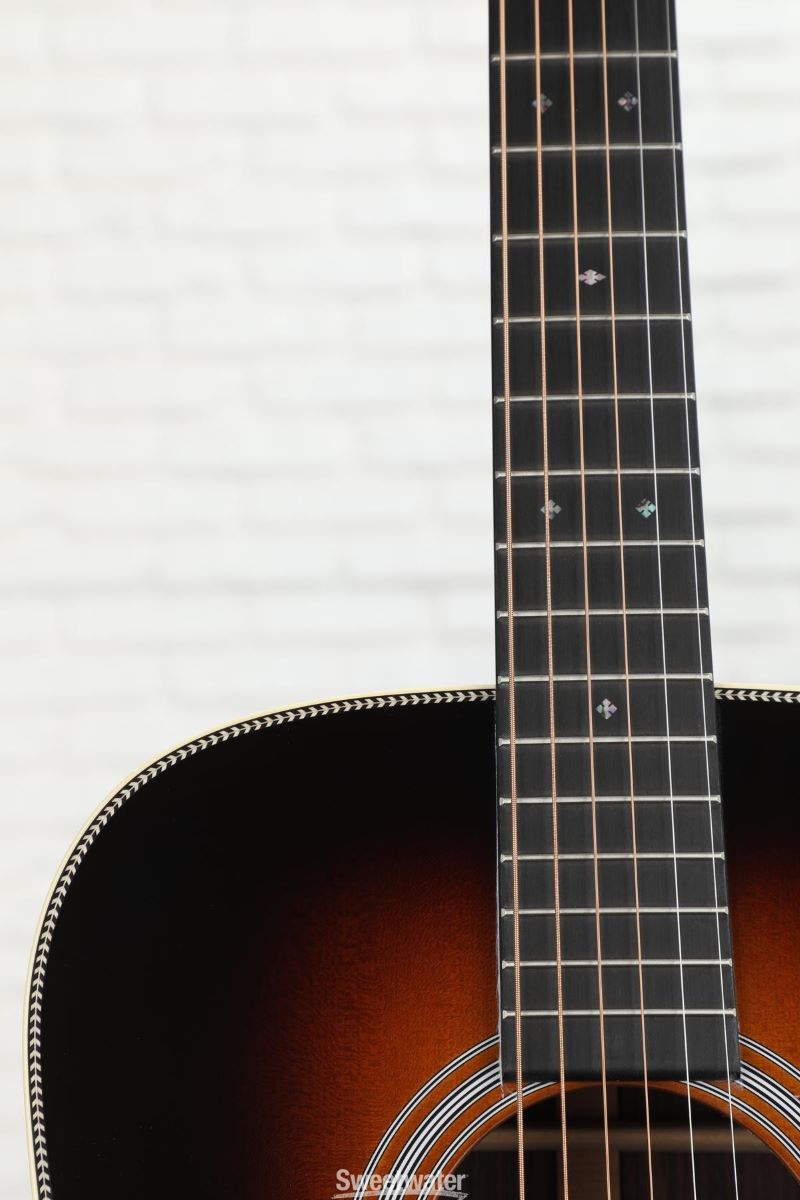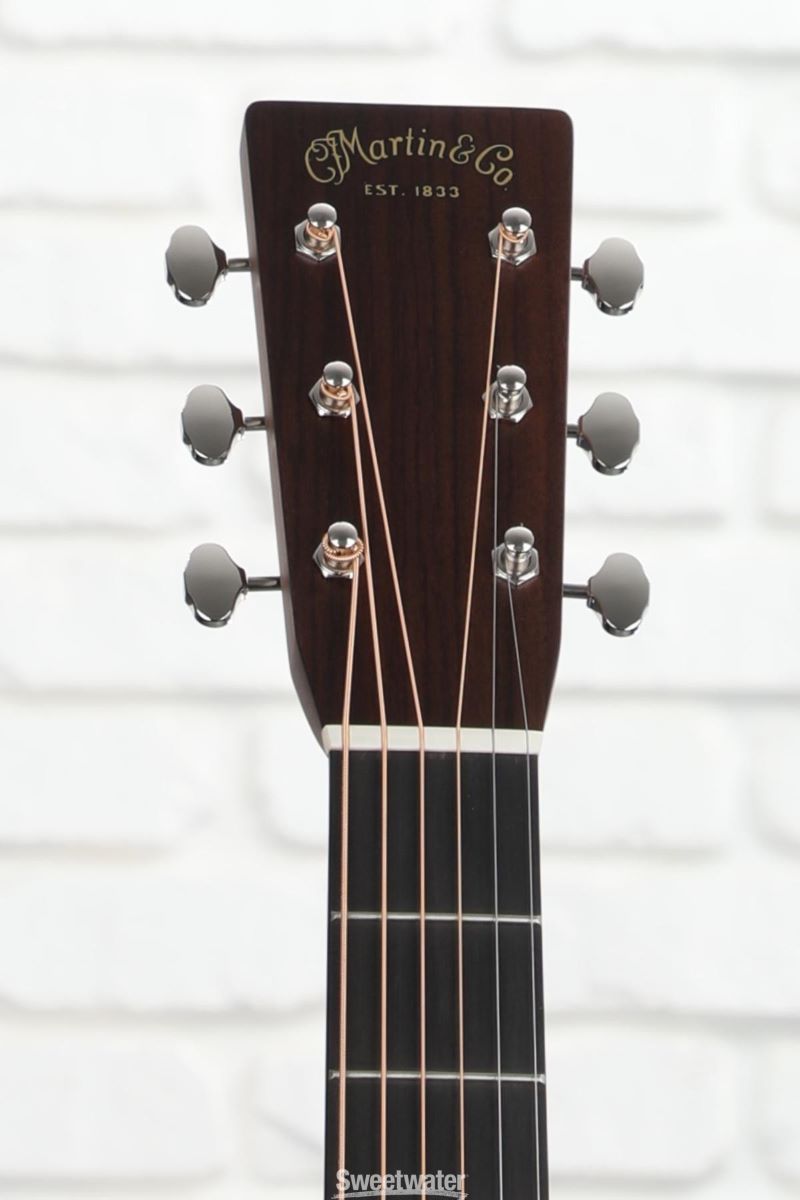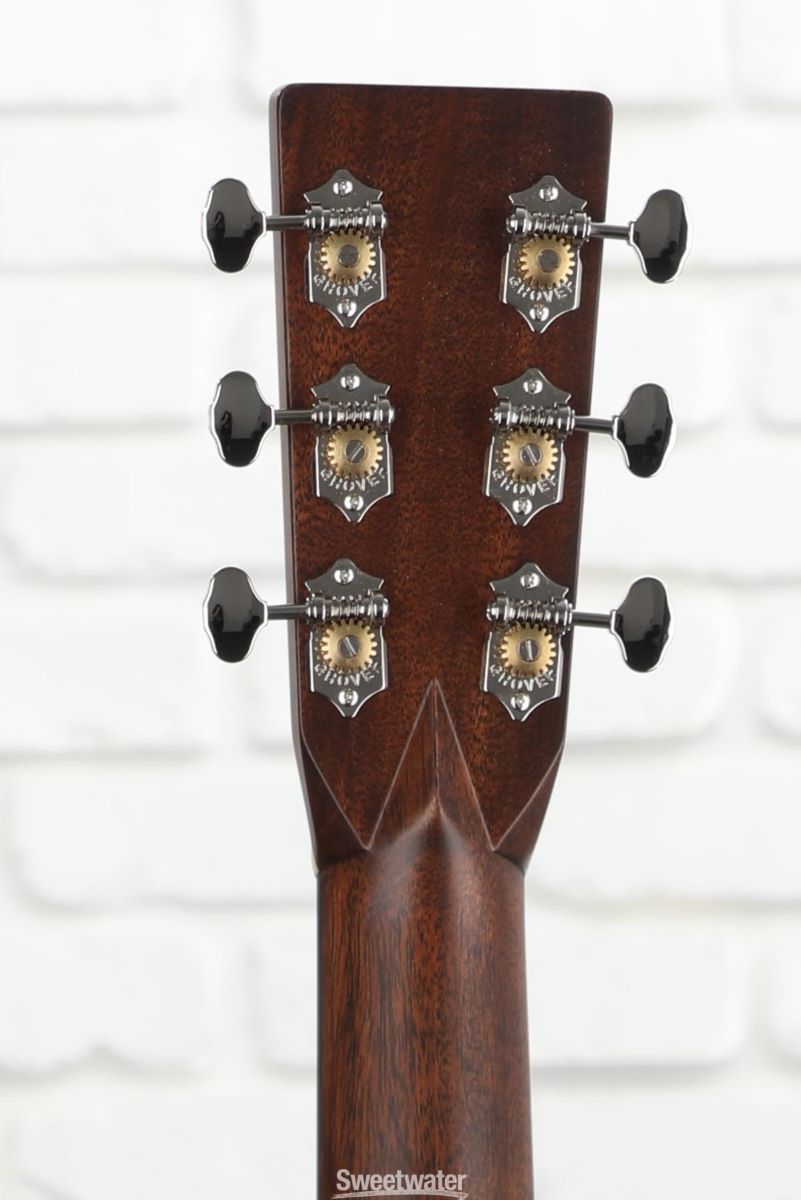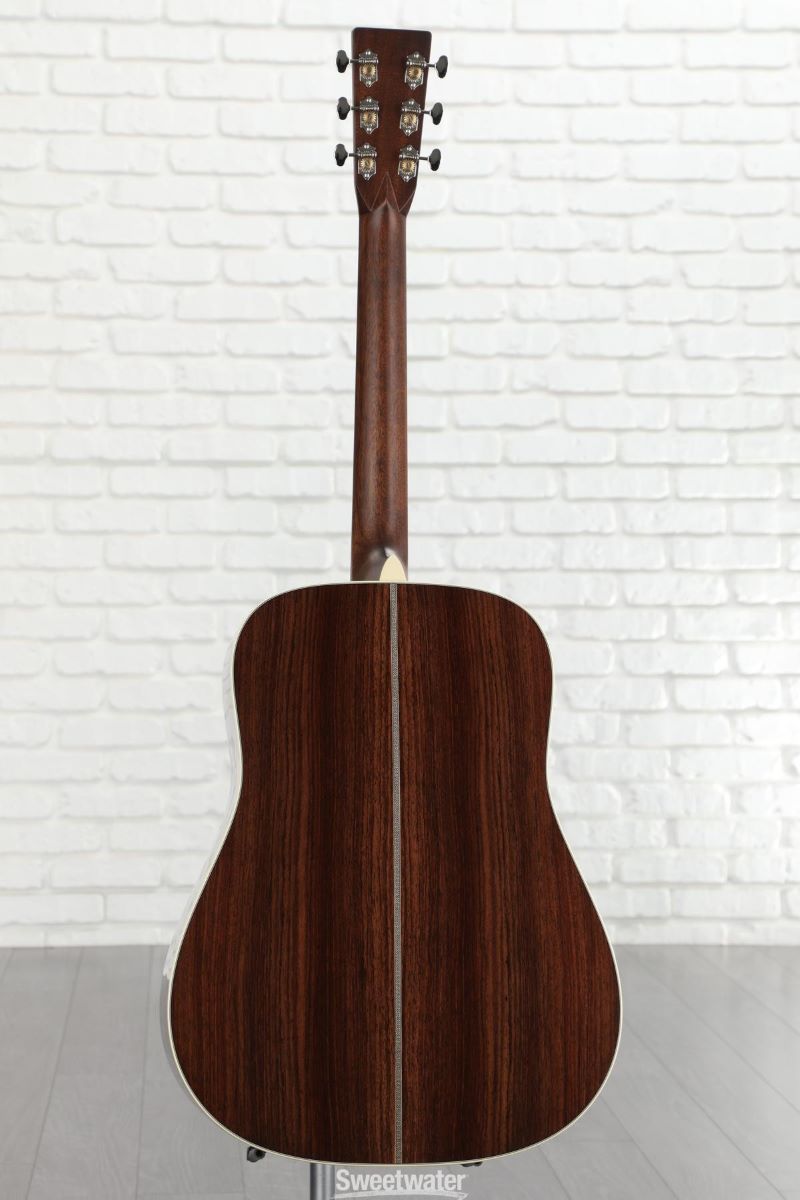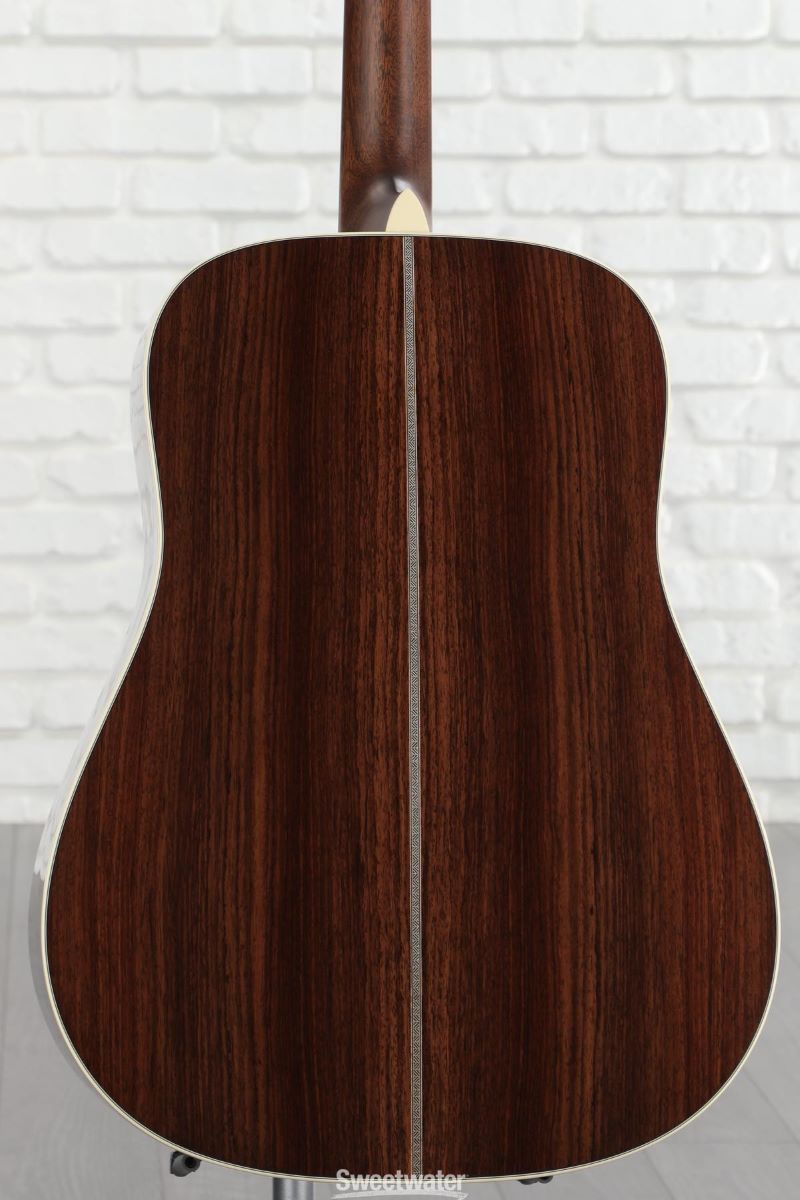 My Fall 2020 Ensemble: