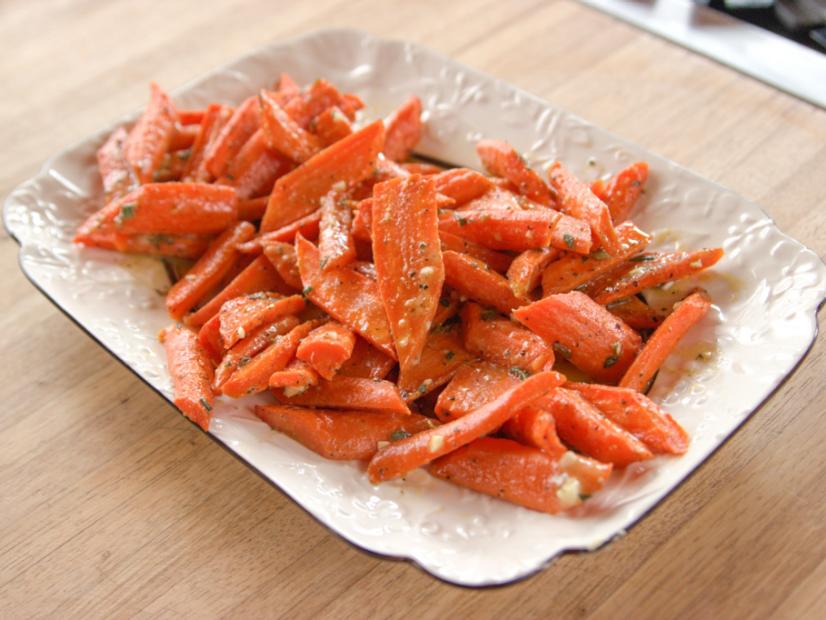 Roasted Carrots w/ Vinaigrette Side.
I like the idea of a side with an acidic note, as a side for the mashed potato-stew dish. As always, make less if you like. It would halve or quarter perfectly.
5 pounds carrots, trimmed and peeled
1/4 cup plus 2 tablespoons olive oil
Kosher salt and freshly ground black pepper
2 tablespoons white wine vinegar
1 tablespoon Dijon mustard
1 tablespoon minced garlic
3 sprigs fresh thyme, leaves removed and minced
1 sprig fresh rosemary, leaves removed and minced
1. Preheat the oven to 475 degrees F.
2. Cut the carrots in quarters lengthwise, then into 2- to 3-inch pieces. Spread them out onto 2 baking sheets. Toss with 2 tablespoons of the olive oil and season with salt and pepper.
Bake, tossing them once or twice, until the carrots are tender and brown along the edges, about 15 minutes.
3. Add the vinegar, mustard, garlic, thyme, rosemary, some salt and pepper and the remaining 1/4 cup olive oil to a jar and shake to emulsify.
4. Transfer the carrots to a dish or platter, pour over the vinaigrette and serve. The carrots will keep for 2 days in the refrigerator; serve at room temperature or reheat.