ALL
pups are available for sale. These are the most recent pics and so far I must say I'm extremely happy with the way they've turned out! A lot more driven and vocal than they appear and the bone, head, structure, and colors on these little guys are amazing!! You
MUST
see in person to appreciate!!!
This is a
RoyalDawg bloodline
breeding out of Bully x Whitey!
Peace
Female 1
White w/red markings, Very Flashy! Hot!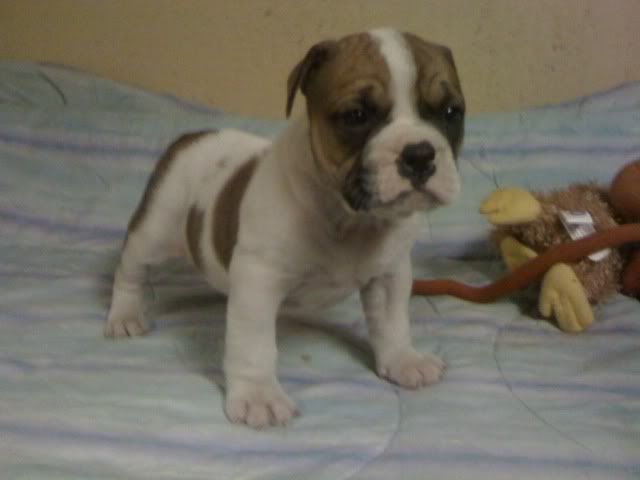 Female 2
Red w/white markings, My Female Bully! Wow!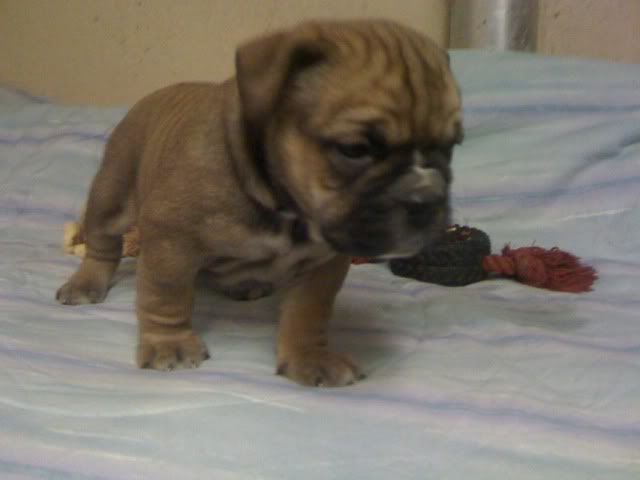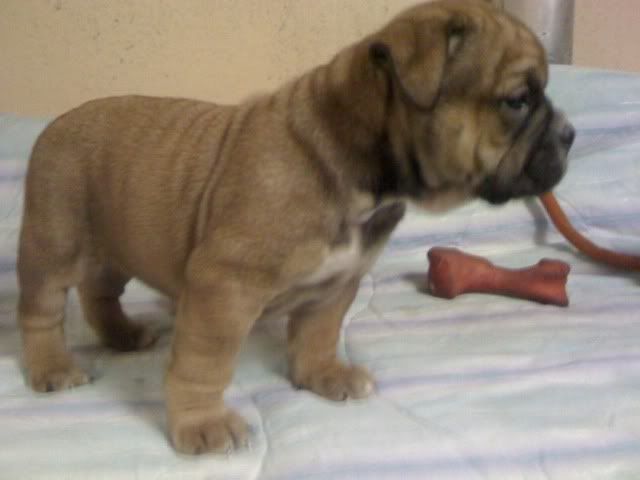 Female 3
White w/blk brindle markings, My Whitey Jr.!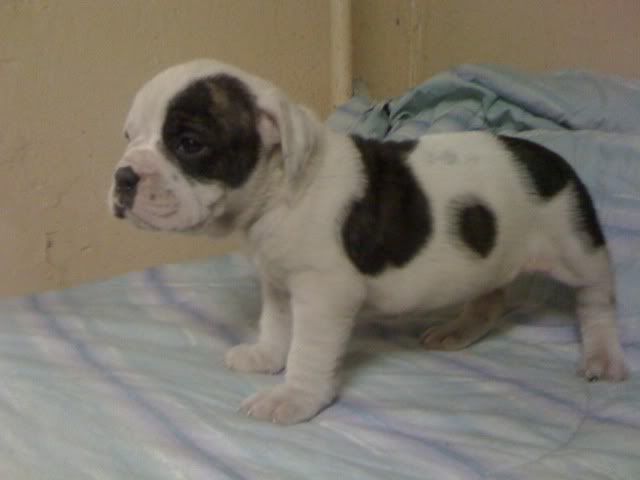 Male 1
Grey Fawn w/white markings, Huge Flashy Male!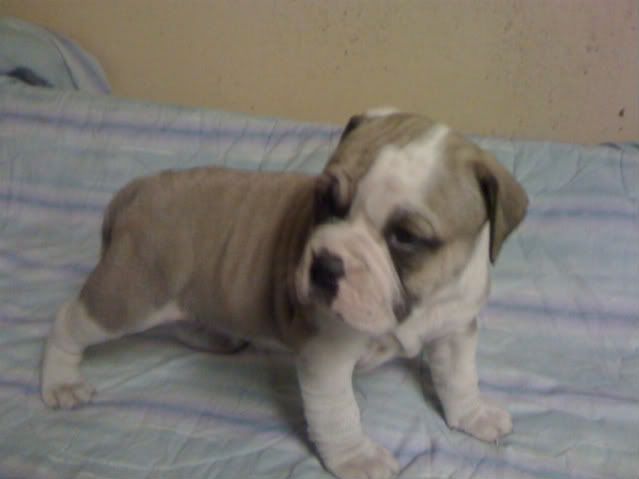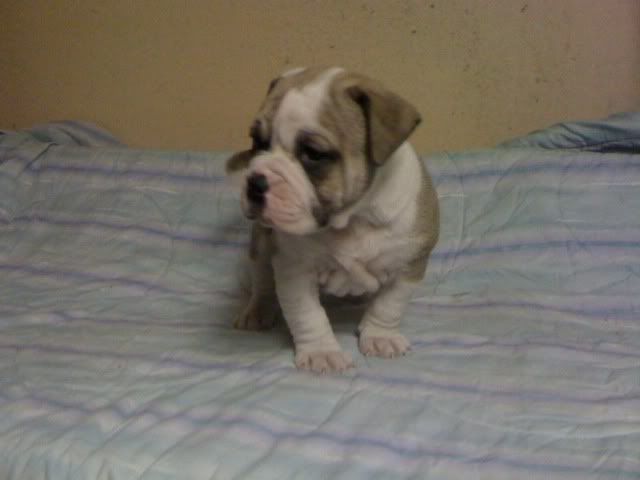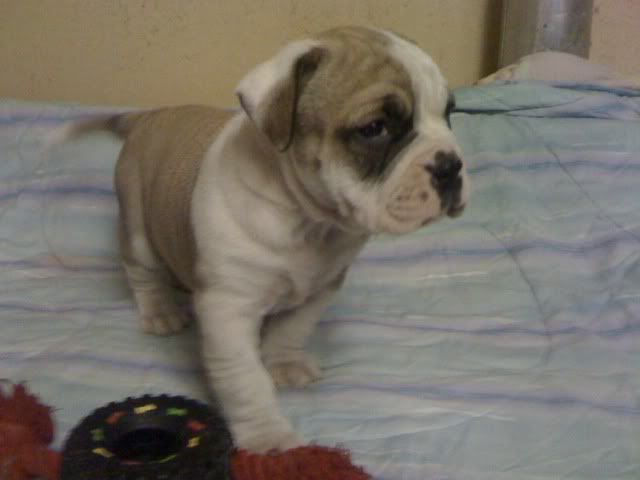 Male 2
White w/blk brindle & gray markings! A TRUE 100% Tri-colored Olde Bulldogge with No Outcrossing!!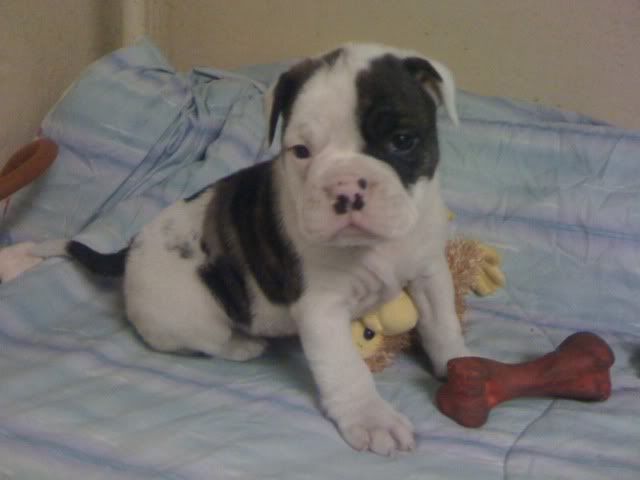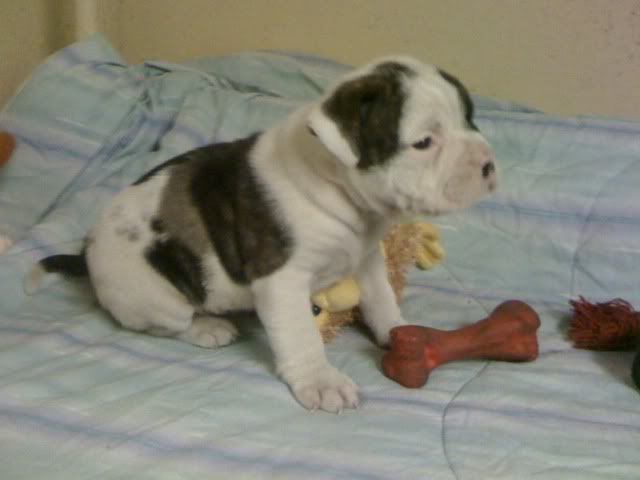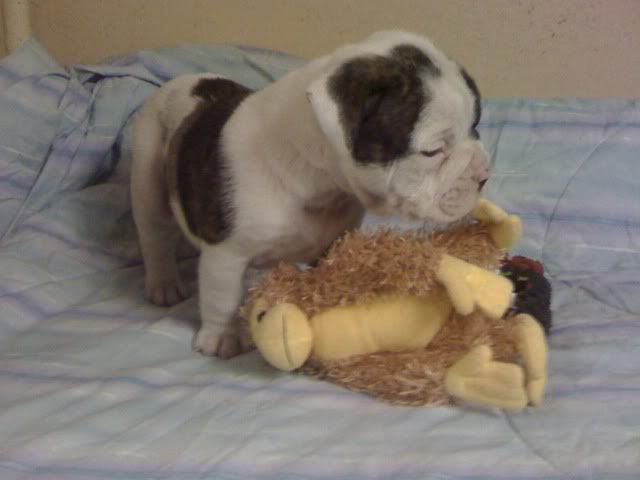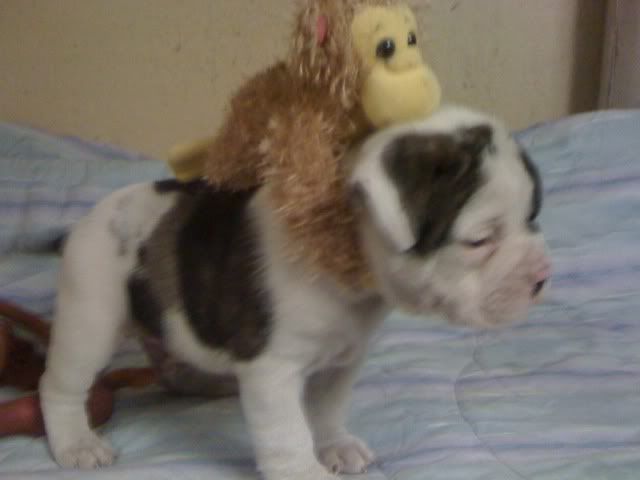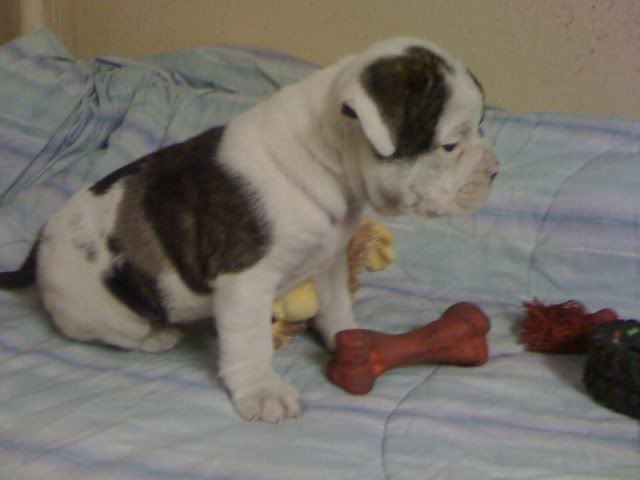 If interested contact:
Junior Diaz 201-889-7171
"Haters Beware!!
"
"RDF WE THE BEST!!!"