THE TEPIC AND NAYARIT, MEXICO JOURNAL
[ Post a Response | THE TEPIC AND NAYARIT, MEXICO JOURNAL ]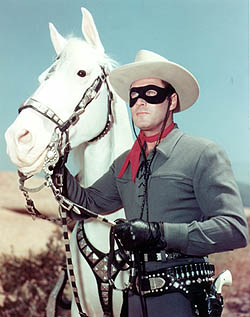 Matinee Day!!!

Posted by Cliff on 11/22/2014, 6:24 am

User logged in as cbeepa1


Hola all you lovers of the days of yore when Gene, Roy, Hopalong and Wild Bill Elliot were the kings of the Saturday matinee hills,

Little Luke and I just got back in from the back 40 where we took care of a hamperload and I have mowed my stubblefields, showered with gusto and have put on my pearl-buttoned shirt, jeans, stetson and ridin' boots...The chaps come a little later after a little more moseying around the Rancho Grande...Then it's off to the OK Fox California Corral where the round-up starts and the fun begins...Oh give me a home where the buffalo roam and the skies are not cloudy all day!!!

Meanwhile, back at the Big Valley ranch house, the Queen is still in 'big bunk' with senorita furball ChaChi where some serious winkie dozin' is still goin' on...Yippee Ki Yay!!!

Yesterday 5-star chef Alicia decided that she needed a day off so we went over to the stellar seafood establishment Olaa's and thoroughly enjoyed their delicious culinary offerings of a shared fresh shrimp ensalada, shrimp pate and a couple of shrimp empanadas along with some assorted salsas and chips...Muy delicioso!!!

I guess the time has come to strap on the six-shooters and chaps and head out and over to the Java Trail...Have a good one all and we'll see ya later if not sooner...

Adios,

Cliffardo the Peso Kid...