THE TEPIC AND NAYARIT, MEXICO JOURNAL
[ Post a Response | THE TEPIC AND NAYARIT, MEXICO JOURNAL ]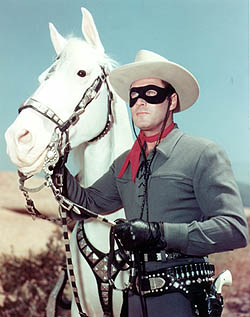 'Matinee Day' revisited...

Posted by Cliff on 12/7/2013, 6:19 am

User logged in as cbeepa1


Hola all you buckaroos on this fine matinee day,

Time to saddle up and hit the trail down to the Fox California Corral and meet up with Roy and Gene and Wild Bill Elliot before we set off over toward the Pecos on the Purple Sage Trail to round up the bad hombres hidin' out in these badlands...If you're comin' along remember to get plenty of hot-buttered popcorn, Milk Duds and Good and Plentys as you'll need these pick-me-ups as we ride off again on another thrillin' yesteryear adventure...My side-kick little Luke is rarin' to go as we speak...The lady of this Rancho Grande is still in 'big bunk' with ChaChi and, as always, will be awaitin' her men's return...

Yesterday 5-star cattle drive cookie Alicia decided that we should have some delicious chicken breasts as the main attraction durin' our daily sustinence sided by great tastin' spanish rice with about 11 spears of perfectly prepared fresh asparagus awaitin' their turn to be enjoyed...What a wonderful treat!!! Thanks dear!!! Yes, we did have our special shared cappuccino frappe dessert as the capper to this culinary caper as always...Mmmmmm good!!!

Time to get goin' as I've got a showin' to get to so, adios amigos, have a good one and we'll see ya later if not sooner...

Cheers,

The Cliffardo Kid...