THE TEPIC AND NAYARIT, MEXICO JOURNAL
[ Post a Response | THE TEPIC AND NAYARIT, MEXICO JOURNAL ]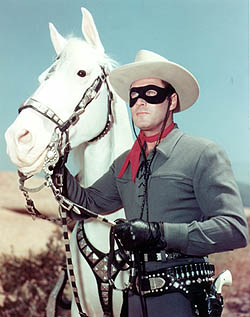 Matinee Day Meandering...

Posted by Cliff on 10/26/2013, 5:55 am

Edited by board administrator 10/26/2013, 5:58 am


Hola all you lovers of matinee saturdays everywhere,

Who was your favorite cowboy??? Mine was Wild Bill Elliot back when I was just a peanut still in the family shell that protected us while we learned and then learned again some more each day...I liked Roy, Gene, Hoppy and Lash LaRue but Bill was my buddy until the likes of the Lone Ranger and John Wayne came along...Hi Yo Silver Awaaaay...

Alicia is still in 'big bed' with ChaChi watchin' the tele and I have done a few obigatories i.e. a hamperload that is about to be put out on the clothesline and some other required routines that are all part of livin' and lovin' at Casa Anderson...I have also mowed the stubblefields, showered and have dressed according to GQ rules for 'preppyville residents'...My side-kick Little Luke has been helpin' me durin' this daily morning awakening process...Couldn't do it without ya kid....

Yesterday 5-star chef Alicia decided that we should go back to those beloved grilled cheese sandwich and tomato soup days of yesteryear when these culinary offerings were considered a treasure by the families of the 40's and 50's...I dare you to try this combination without smilin' ye auld nostalgia smile...Oh, before I forget, there was also an offering of sweet pickles and olives yesterday as well as a shared dessert of a cappuccino frappe which was the delicious capper to this feedin' frenzy caper...Yummy!!!

Well the time has come for partin' now as there are resident furballs who want their walk and this resident who wants his mornin' coffee...Have a good one all and we'll see ya later if not sooner...