I was called a couple of weeks ago by Jim O'Neil, the writer of "Lonesome Traveler" for which I orchestrated the music, to substitute for Justin Flagg, the musical's lead actor/musician, who just had a baby (with wife Briana, of course). It wasn't a huge stretch for me — no acting involved — but they needed someone with a familiarity of the music who could primarily play banjo, then sing and play guitar. I kind of fit the bill.
That play has been going out on tour, not as a play but as a concert of the music. Peter Yarrow performs with the cast occasionally as a guest artist, making several appearances during the show and performing as only he can, adding a gravitas and a connection to that which the show portrays — folk music history and folk music's concern for the condition of mankind past and present.
I must admit to some apprehension; after all, these young performers (from age 20 to mid-30s) were full of energy and talent. Hell, I have things in my wallet that are older than most of them! But once the show began, it was therapeutic for me. It was the first time I've been on a stage since my ouster in September.
In 1982 when The Kingston Trio recorded what we call "The Reunion Show" for PBS, there were so many egos and attitudes flying around the stage that I was truly a deer in the headlights. It was Tommy Smothers and especially Mary Travers who sold me on the idea that I belonged. That began a long friendship with Mary based on her kindness and respect. And that's something that Peter gave to me Wednesday, the courtesy and caring of friendship and respect, something that has been missing for me since September.
I'm grateful to Jim O'Neil, the cast of "Lonesome Traveler," Justin & Briana (for having a baby), and most especially to Peter Yarrow. I'd like to share some pictures of that performance with my friends here on this Board.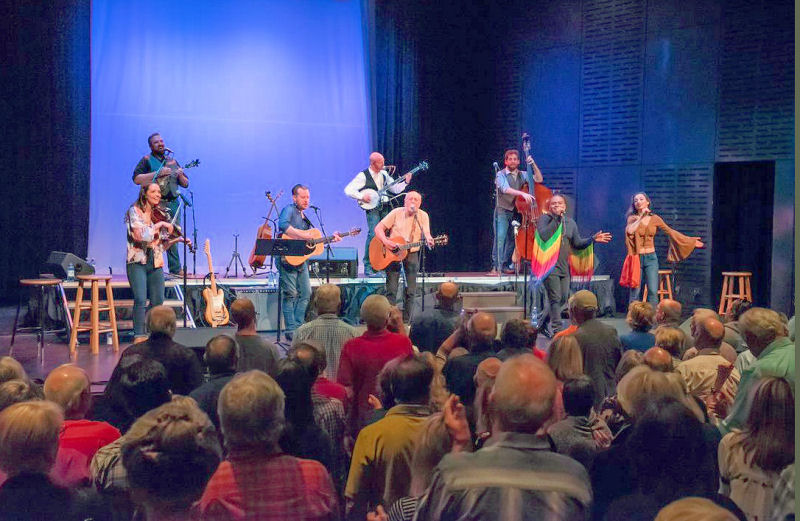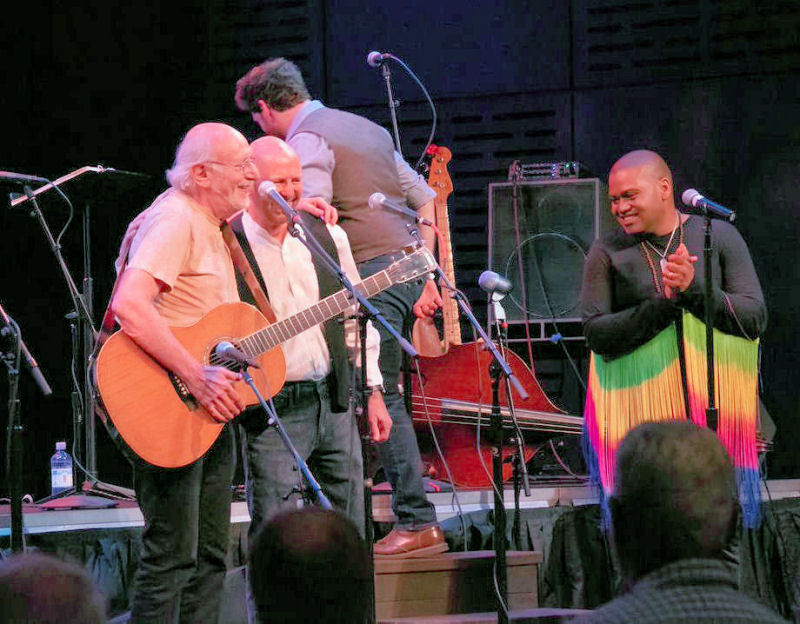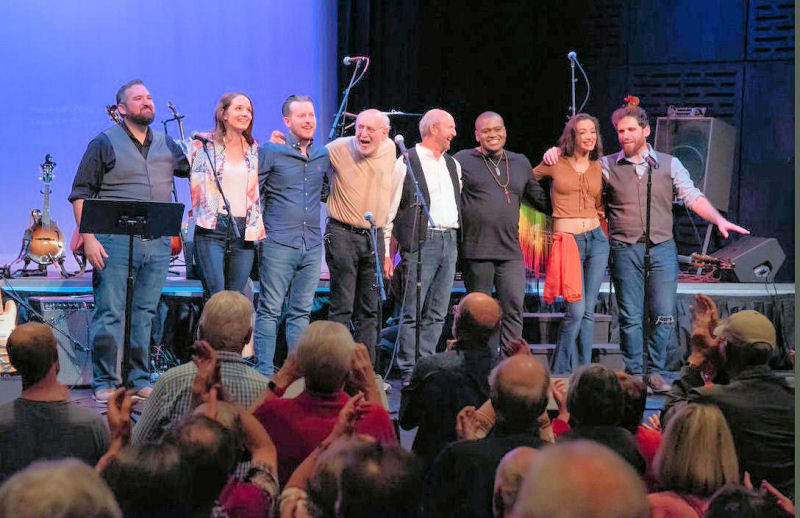 Photos by The Speedy Butterfly at The Tower Theatre, Bend, Oregon. The social handles are @the_speedy_butterfly and @towertheatrebend